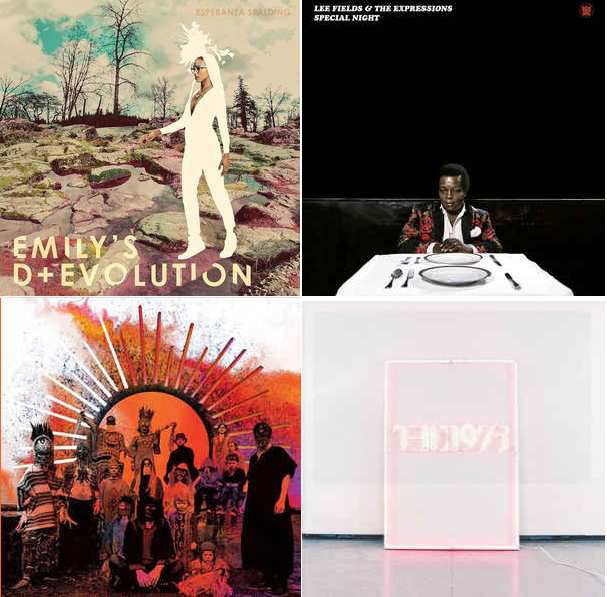 ★ Esperanza Spalding - Emily's D+ Evolution (2016)
Esperanza's music world is growing ! The bassist/singer/composer is back with a shiny album. Pieces of vocal jazz, rock, soul, spoken word are put together under Toni Visconti's production. Pure wizardry !
★ Lee Fields and the Expressions - Special night (2016)
The faithful man is unstoppable ! Since his late come back, he unchains with the Expressions great soul/RnB records. Special night, his last record, keeps him in his throne.
(Or rather the James Brown's throne).
★ Goat - Requiem (2016)
This is an ethnic party, an ode to melting pots coming from all the continents.
Goat are psychedelic, experimental, afrobeat, rock, acid, world or simply unique !

★ The 1975 - I Like It When You Sleep, For You Are So Beautiful Yet So Unaware Of It (2016)
1975 was a turning point of music. The middle of one of the richest decades, the beggining of reggae, disco, punk and electronica ! An extremely rich year in terms of influential albums produced.
From 2002 it is also the name of an alternative band from Manchester. Their second double album is a mixture of funk, electropop and rock. It could have been created at the 80s, 90s or 00s. It has all the elements to be timeless.
Pour être informé des derniers articles, inscrivez vous :