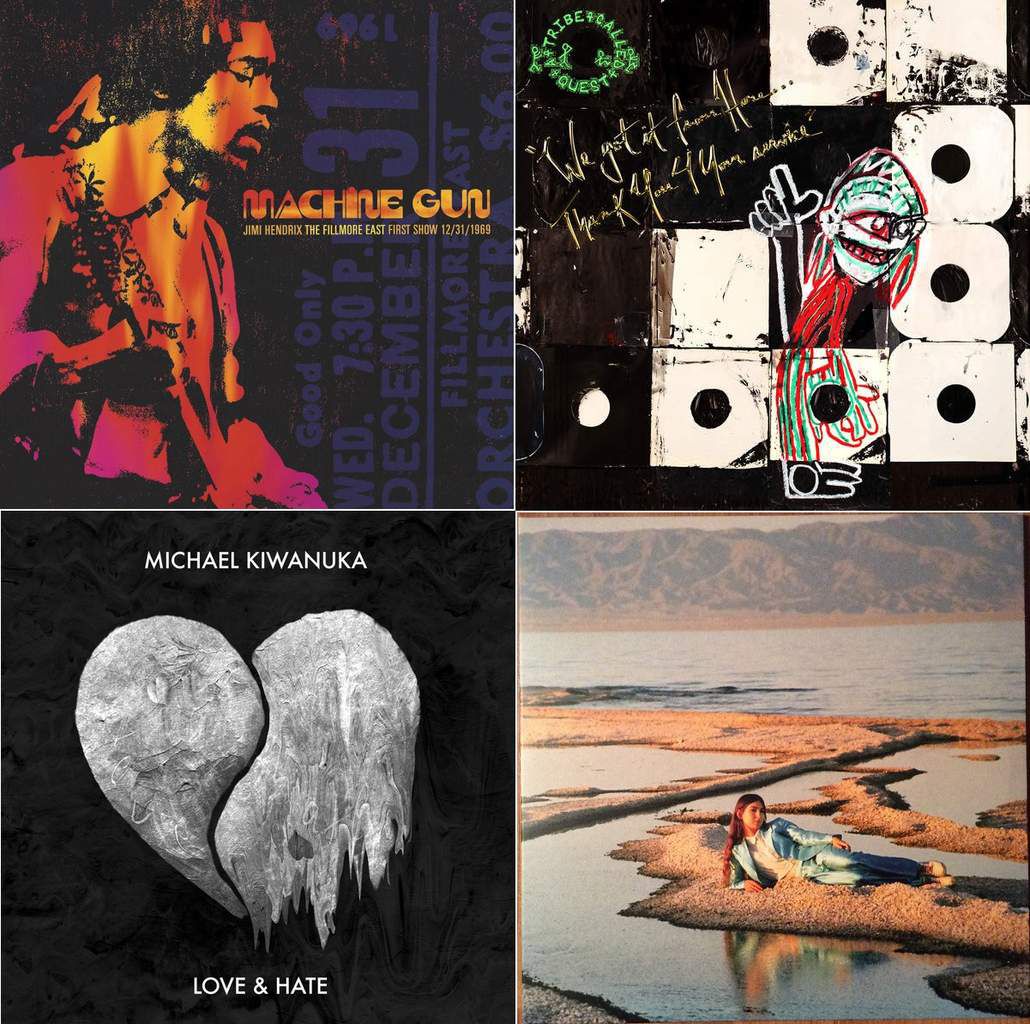 Jimi Hendrix - Machine Gun: The Fillmore East First Show 31/12/1969 (2016)
On the last night of the final year of rock's second decade, Jimi Hendrix played one of the most important, exhilarating and misunderstood concerts of his career. A total, public declaration of change in repertoire, collaboration and creative identity. Free from the exhausting Experience and reborn as a leader with a new funk/blues oriented trio, the band of Gypsys. A page of history that appears for the first time it it's entire form !
A tribe Called Quest - We Got It From Here…Thank You 4 Your Service (2017)
After 18 years of absence, the tribe is back. Their return coincides with the crowning of Trump that they seem to appreciate a lot ! We got it from here is a record politically and socially engaged with oppressed minorities and afro-american rights. Also a farewell to Phife Dawg, the 'five-foot assassin' of the tribe gone last year. A masterpiece made to awake the hip hop community and raise it against the new government.

Michael Kiwanuka - Love and Hate (2016)
It was certainly one of the last year's best soul/R'n'B albums. Kiwanuka is a brilliant vocalist and instrumentalist, his soul is painted with rock influences. Love and hate navigates between dark and light, Marvin Gaye and Pink Floyd, Radiohead and Nina Simone. Perfect !

Weyes Blood - Front row seat to Earth (2016)
This is not a classic pop record, it's a fairy tale, a collection of songs out of the Middle Earth and the kingdom of Elves ! Weyes Blood is captivating with her aerial pop, her voice that fulfills the space and the minimum of instruments that follow her. A new star with a new sound is born, in the same line with Nico, Kate Bush or Joan Baez...
Pour être informé des derniers articles, inscrivez vous :