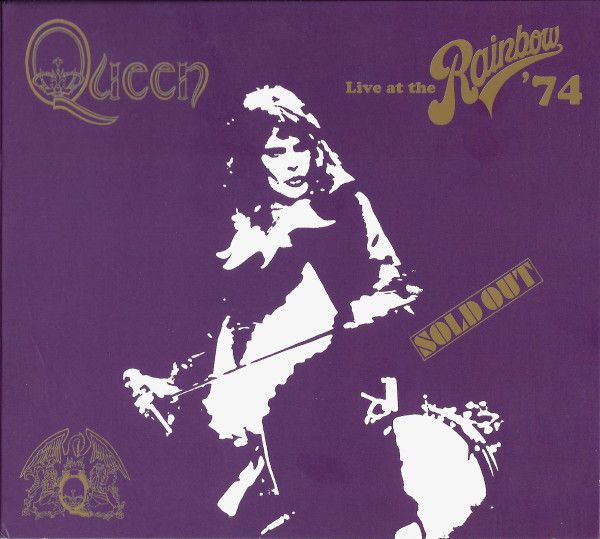 Few people know that at their early days, Queen were a metal band. Before Bohemian Rhapsody in 1975, before conquering charts and fulfill stadiums, they were one of the most kick-ass bands in rock'n'roll.
Live at the Rainbow - the essential witness of that unknown period - is available now, 40 years after his recording. Two legendary gigs, in March and November 1974, at the Rainbow Theater. Queen are so young, fiery, enthusiastic. Their performance is mastered from the beginning till the end, nothing seems to be left in the lap of the gods. Perfection is so close, we feel the skills and the hard work of the band in order to create their own sound.
Brian May with his red special makes sparks. Riffs are as powerful and subtle as those of his friend Toni Iommy of Black Sabath, as aerial and thunderous as those of Jimmy Page's. The rhythm section of Roger Taylor and John Deacon mix ferocity and dexterity, elegance and quickness. Freddie Mercury is making his weapons of future king and legendary frontman with his pure voice, piano keys and a disconcerting stage presence.
The young Queen was growing at the speed of light !
Pour être informé des derniers articles, inscrivez vous :