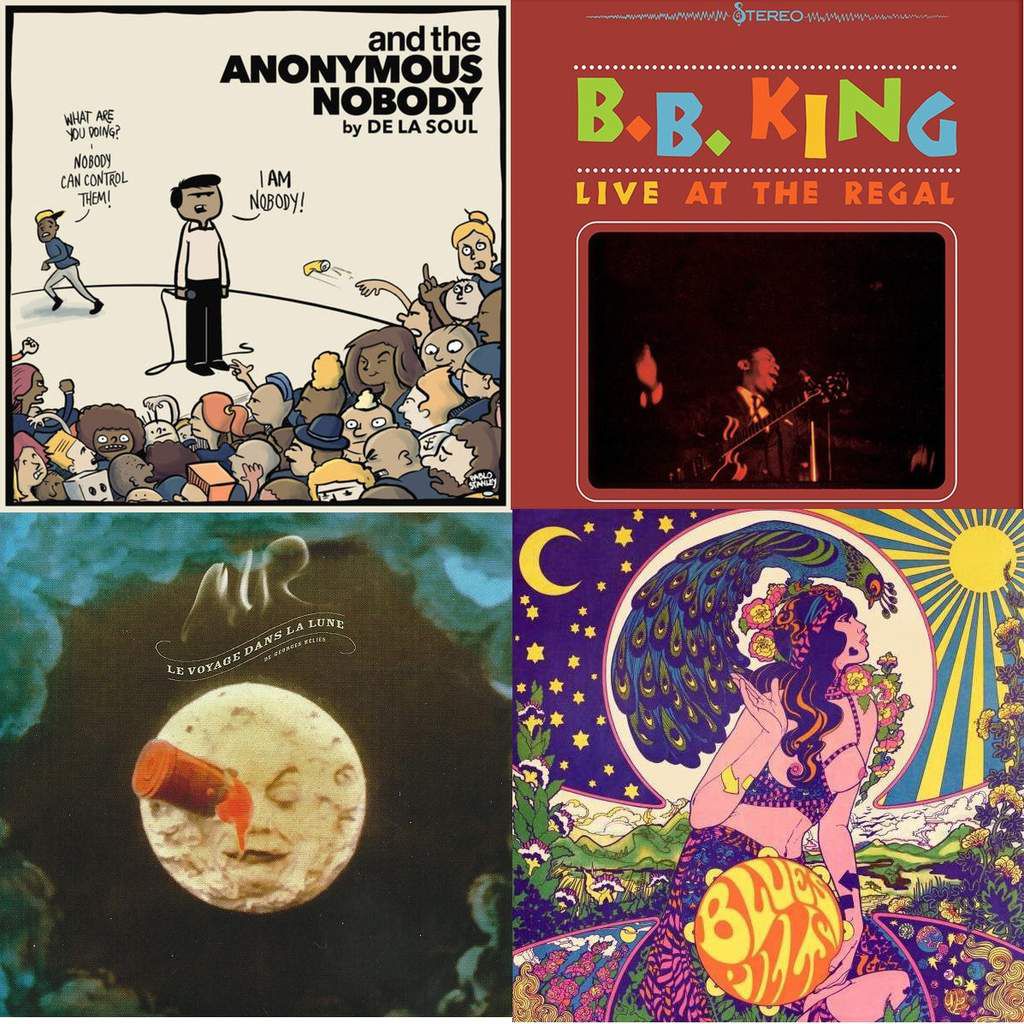 ★ De La Soul - And the Anonymous nobody (2016)
The 80's hip hop masters are back with a new album funded via internet. Far from their 80's roots, their 9th album is royal ... fantastic sound, great collaborations from various music styles (Snoop Dogg, David Byrne, Damon Albarn ...), ecclectic samples as usual.
★ B.B. King - Live at the Regal (1965)
A blues masterpiece, a live record that inspired the 60's blues revival in England. From the Rolling Stones and Animals to Led Zeppelin. In less than 35 minutes, we have a perfect overview of the rock ground.
★ AIR - Le voyage dans la lune (2012)
The soundtrack of the new, restored and coloured version of the trip to the moon - one of the oldest silent science fiction films - is fairy. All the AIR instruments are here (synthesizer, mellotron, piano) but also an unusual rythmic section (timpani,bass and percussions) that raise the sound far from Earth.
★ Blues Pills - Blues Pills (2014)
The swedish psychedelic/blues/stoners Blues Pills have everything a band needs to grow and reach the top. A gorgeous singer, three gifted musicians, a smart marketing and distribution by metal label Nuclear Blast and a psychedelic artwork. Their first album will be certainly a milestone of the 21st century european rock.
Pour être informé des derniers articles, inscrivez vous :