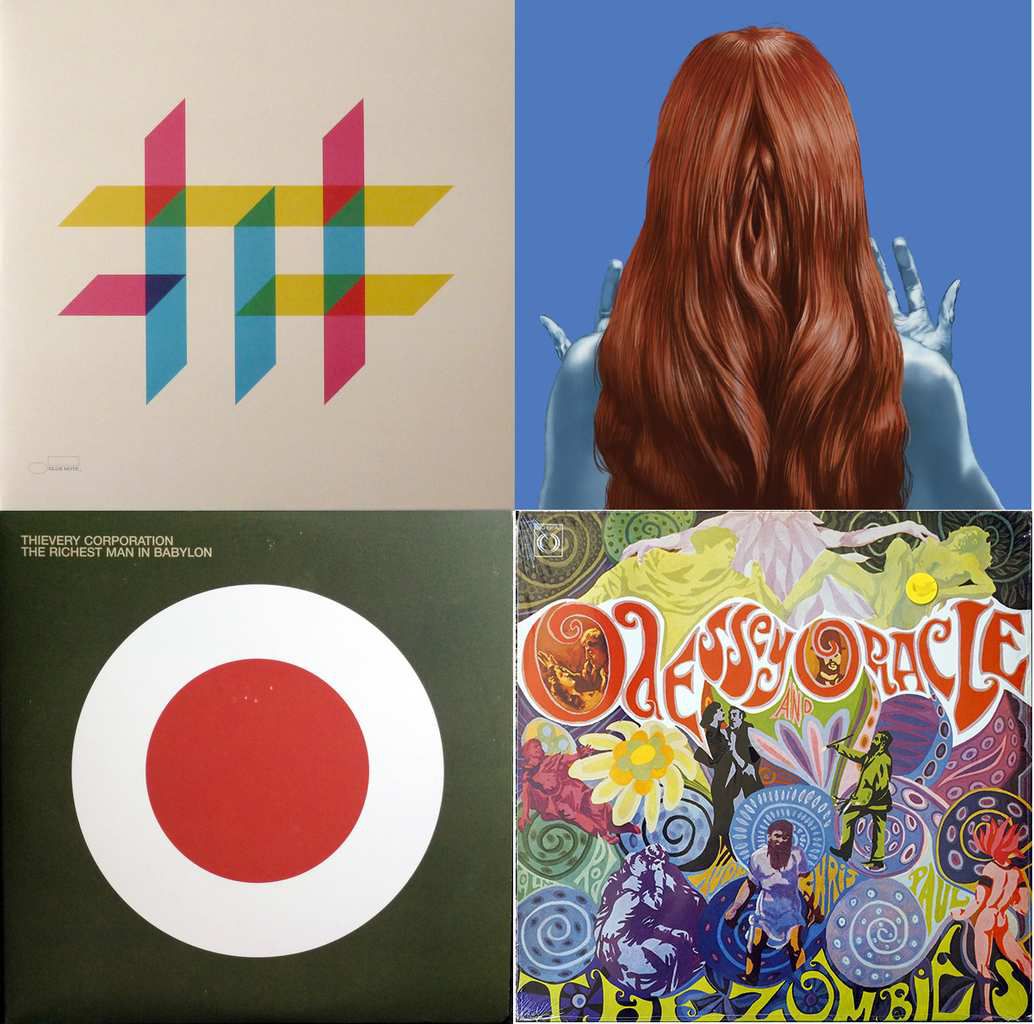 ★ Gogo Penguin - Man made object (2016)
Blue Note have once again discovered a gem. A jazz trio from Manchester full of fresh ideas, modern sounds and catchy rythms. Piano, bass and drums are within a ceaseless contest...impossible to find a winner. The future of jazz is under their magic fingers !
★ La femme - Mystère (2016)
La femme is one of the most popular french bands. The youngsters are back 3 years after their excellent debut album 'Psycho tropical Berlin' with the same winning formula : A mixture of surf, electro and good old fashioned french pop. Gorgeous !

★ Thievery Corporation - The Richest Man in Babylon (2002)
At the end of the 90s a new electronic area emerged. The 2 DJ's of Thievery Corporation made part of it, and the Richest Man is certainly their masterpiece. On the menu various delightful dishes: dub, reggae, brazilian, indian and middle eastern music ...
★ The Zombies - Odessey and Oracle (1968)
This is an essential pop psychedelic album of the late 60's. Every single note, arrangement is beautiful, tracks are flowing like a river. Compared to his contemporary Sergent Pepper, Odessey has nothing to envy ! Glory and success never smiled to the Zombies but why ?...maybe an avant-garde name, a stupid manager, an unfortunate timing or a lot of bad luck :-((
Pour être informé des derniers articles, inscrivez vous :