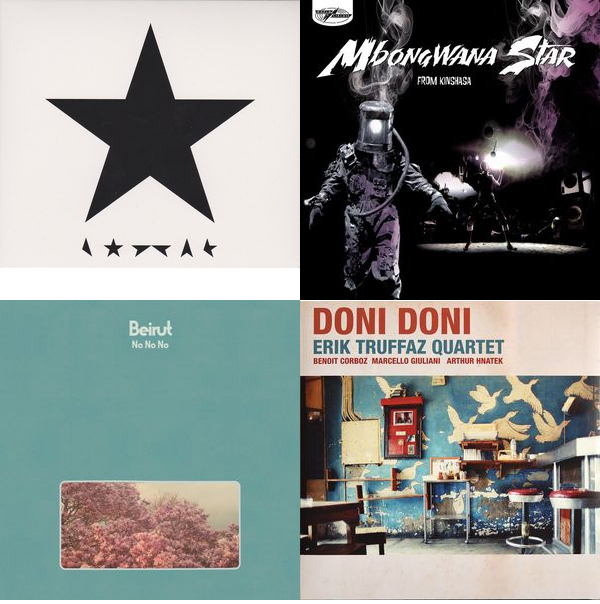 ★ David Bowie's Blackstar (2016) : The swan's song of the most theatrical rock composer and singer is a gift for all his fans. A grand jazzy NY session highlighting David's genius whose release date came 3 days before his death...nothing was left to chance since his begginings !
★ Mbongwana Star - From Kinshasa (2015) : A revelation, probably the last year's greatest ethnic record. Funk, soul, electro and world music are served in a delicious african background.
★ Beirut - No no no (2015) : Since 2006, Zach Gordon's band is creating fine indie music with balkan wind instrumentation. His latest album is gorgeous, full of pop and aerial sounds, a piece of heaven !
★ Erik Truffaz Quartet - Doni Doni (2016) : The trumpet master is back with it's quartet and guests malian singer Rokia Traoré and french hip hop/slam singer Oxmo Puccino. An open door to 21st century jazz for those who are unfamiliar and practiced with it.
Pour être informé des derniers articles, inscrivez vous :