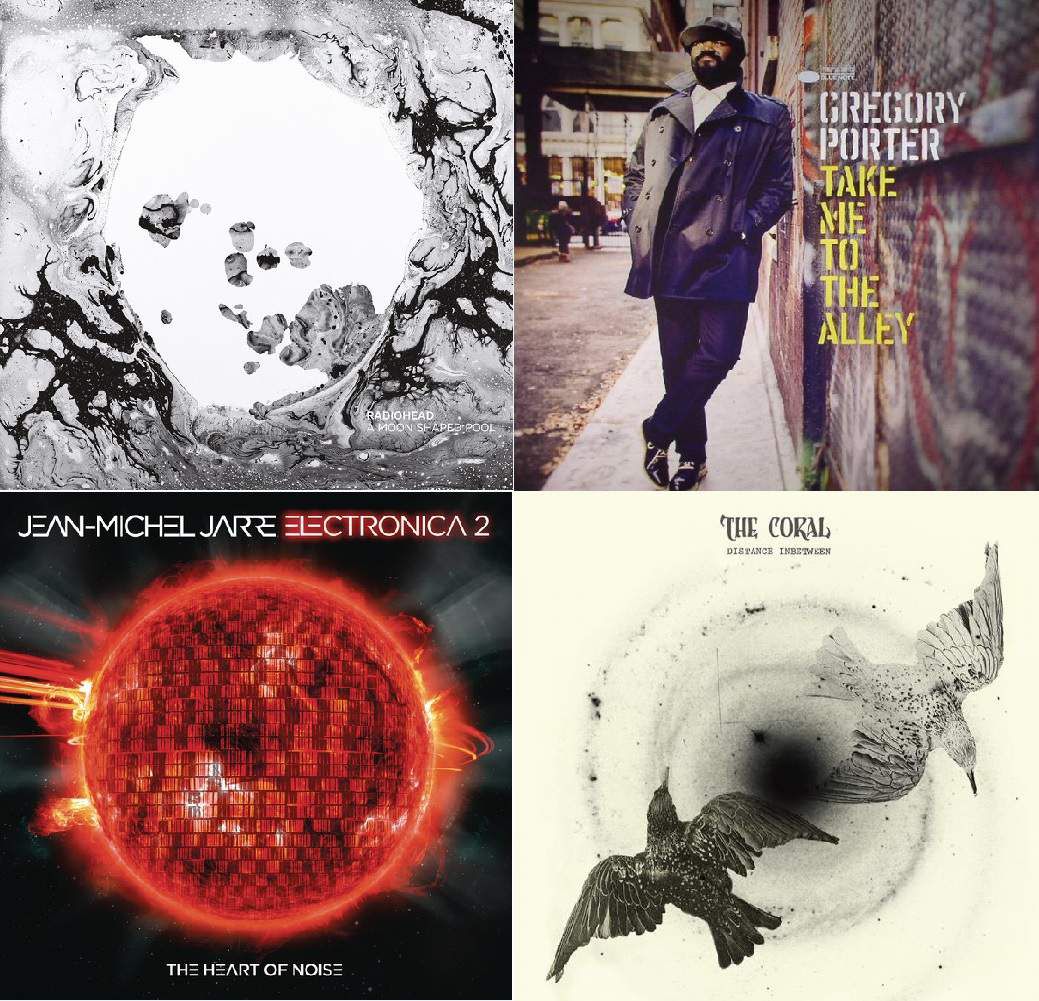 Radiohead - A moon shaped pool (2016)
No need to review one of the greatest pop-electro bands and it's charismatic leader/composer/angelic voice.Their new album is a gift to their fans and those who love music. A dream, a fly through open skies, another brick in their 25 year brilliant artwork.
Gregory Porter - Take me to the alley (2016)
Jazz and soul always matched perfectly. Gregory Porter stands at the frontier of those 2 worlds with his baritone voice, his romantic songs and smooth orchestrations. He brings a lot of fresh air and good ideas to the 21st century jazz - a monster with no limits in therms of mutations and changes - !
Jean-Michel Jarre - Electronica 2 (2016)
This is the second part of an enormous collaboration project between the godfather of electro and various artists. Tracks are constantly changing but keeping the same denominator, Jarre and his wizardry. The heart of noise and his twin - The time machine - are not as commercial as they might appear. They sound great, they intrigue, they invite listeners to the future warning them about the dangers of the current dark ages...
The Coral - The distance inbetween (2016)
Like many of us, the Coral was born in a wrong decade. Their psychedelic classic pop sound comes from the late 60s and is certainly underrated. The distance inbetween is brilliant, shines as much as their legendary album Root and Echoes.
Pour être informé des derniers articles, inscrivez vous :